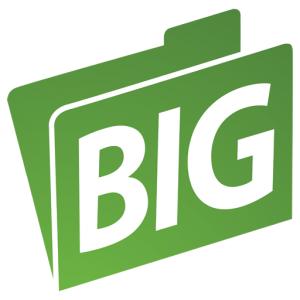 As enjoyable as it may seem to upload files via the control panel.  Some customers however may find themselves having issues when the mp3 file is over 100MB in size or encoded in a particular format.
Many DJs who encode their radio shows in 1 hour + longer segments will find themselves with a large mp3 file and in most cases the files will not upload using the online uploader.  The main reason for this is stability.  We want our customers to upload their media successfully and without any corruption along the way, for this reason we have a cap set on the control panel uploader.
What to do instead?
Use an FTP client.
You can download an FTP Client by carrying out a google search for 'FTP Client'.
At citrus3 we use a free client called filezilla.  A google search for "filezilla client" will take you to their official download page.  Once you have the ftp client installed you will need three details.
IP/Host – Same as shown in your welcome email
Username – Same as what you use to log into the citrus3 control panel
Port – Leave this blank (some clients use the port which they are given for broadcasting and this will NOT work!)
Password – This is your password which you use to log in to the shoutcast dnas or your control panel.
Once you have those details set up in your ftp client you can go right ahead and connect to your server.  With filezilla and nearly every other ftp client you will be shown the folders where you can upload after you have connected.  In this case you need to upload to the MEDIA folder.  Please note.. adding new folders will not work.  All files MUST be placed into the media folder.
You can now drag and drop your media into the media folder and once the transfer is complete you can log into your control panel and continue the setup of your radio playlist using the media which you just uploaded using the FTP client.
Here is a list of free ( and paid ) FTP clients which can be downloaded right away
Filezilla: https://filezilla-project.org
SmartFTP: https://www.smartftp.com
CoffeeCup: www.coffeecup.com/free-ftp
ServU: www.serv-u.com/ftpvoyager
FireFTP: fireftp.net
If you have any more questions regarding FTP or uploading media to your centova autoDJ system please contact a radio expert via the following link: http://citrus3.com/contact.php