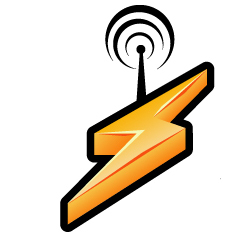 Many radio broadcasters will feel baffled when they log into their shoutcast dnas admin only to find an error message stating that "there is no auth hash" or the stream is "not public".  This simply means that the station has not been fully registered with shoutcast and will not display in the directory until the authhash has been created.  Some people may feel that they don't want or need to be listed in the directory, if that is the case with your radio station then please ignore this tutorial.
To create an authhash you need to do the following two things.
First log in to your control panel and click settings —> click the "Server Overrides" tab and change the status for Public to 'always'
After you have set that, please restart your server for the change to take effect.
The next step you need to create an auth hash.  This is simply a registration with shoutcast.com  - To do this please log in to the citrus3 control panel and click the 'admin' link on the left hand side.  A new page will now appear for your server settings.
Next click 'Server Login' in the top right corner and use 'admin' as the username and use the same password which you would use to log in to the Citrus3 control panel.
Once logged in, click 'Create Authhash'  and follow the instructions by filling in all the relevant fields about your radio station.  Your auth hash will now be created and your stream public.  You will be listed in the shoutcast directory shortly after.